After months of protests against the hardline Israeli government's highly controversial judicial overhaul, an historic showdown is taking place.
All 15 Supreme Court judges are convening for the first time to hear petitions against a legal amendment that limits their own powers.
Thousands of Israelis gathered for a rally outside the court in Jerusalem on Monday night in support of the judges.
Critics argue the move will weaken judicial independence and democracy.
"We want to make sure [the judges are] not intimidated by all the threats that this government makes," said Yaron, a father-of-two from the coastal city of Netanya. "This is about democracy."
For Orly, who came from Modiin with her friend, it was more emotional. She felt the fundamental character of Israel was at stake.
"Our mother and father were in the Holocaust. We fought for this country," she said. "We cannot let the government do whatever it wants. We don't have anywhere else to go."
In July, the nationalist-religious governing coalition led by Prime Minister Benjamin Netanyahu pushed through an important change as part of its radical judicial overhaul.
It cancelled the ability of all courts to block government actions and appointments using the legal standard that they were "unreasonable".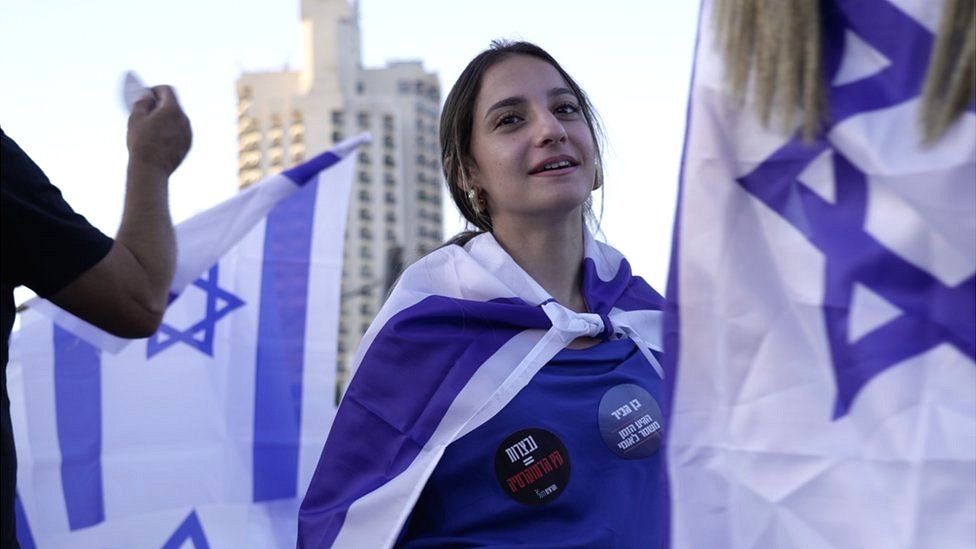 However, supporters of the overhaul argued that the move strengthened democracy by preventing the court from overturning the actions of an elected government.
The Supreme Court – which could take weeks or months to deliberate – is under pressure to strike down the law.
If it does so, though, members of Mr Netanyahu's government are threatening to ignore its decision. That could lead to a constitutional crisis over who has the greater authority.
At a far-right protest last week, Finance Minister Bezalel Smotrich warned the chief justice not to dare overturn the "reasonableness" legislation which affects a basic law in Israel – part of a set of laws that have a key role in the absence of a national constitution.
"Invalidating a Basic Law is a deviation from all your authority and will be the end of Israeli democracy," Mr Smotrich declared. "I urge you from here, not to make a decision that will tear the people of Israel apart."
In a grim reminder of the social divisions that have opened up, a young demonstrator in the crowd told the BBC: "I see that there will be blood in the street. If the left is aggressive, the right will be more aggressive."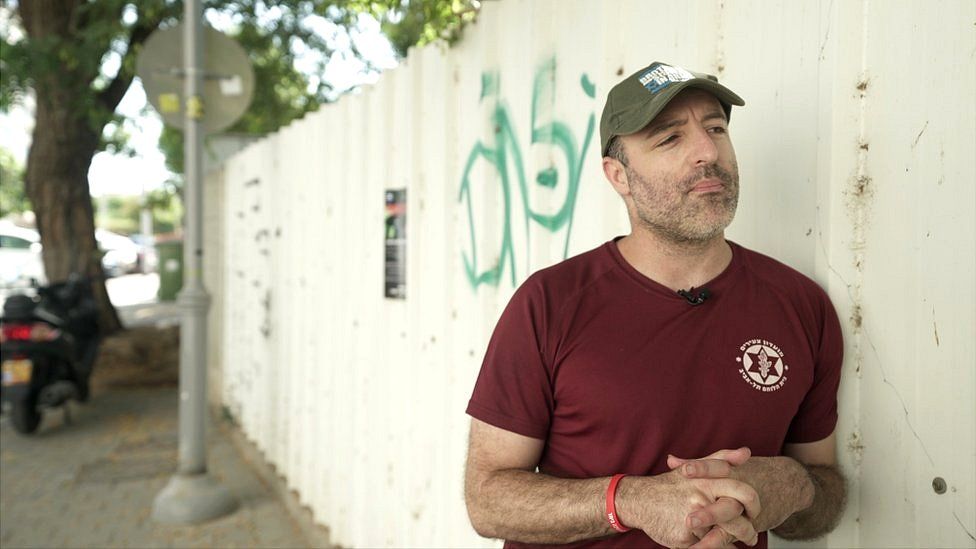 Mr Netanyahu, who is on trial for corruption charges which he denies, has been vague when asked whether he would stick to a ruling that would quash the new law.
The launch of his coalition's judicial campaign at the start of the year has brought hundreds of thousands of Israelis onto the streets. It has also led to expressions of concern from international allies and dented the economy, amounting to Israel's worst domestic crisis in years.
The military has been badly affected with a large number of reservists saying they would not report for voluntary duty. Defence officials warn that Israel's readiness to fight wars could be impaired.
"It is probably the most powerful, unimaginable thing we have ever imagined that we need to do," said Yiftah Golov, an activist with a reservist group called Brothers in Arms. "In order to defend my country, I'm signing right now that I won't show up for volunteering."
Other hearings in coming weeks will also put Israel's top judges in the uncomfortable position of ruling on their own fate.
A former intelligence division chief for Israel's spy agency Mossad suggests the Netanyahu government is playing with fire, and that it could face a serious pushback.
"I believe based on, let us say hunches and hints from inside, that Mossad, [the internal Shin Bet security force] Shabak, police and chief of staff when there is a dilemma, they will say we obey the Supreme Court," Haim Tomer explained. "It's not a Netflix series, it's our life and it's our security."
So far, attempts to reach a compromise deal between Mr Netanyahu and his political opponents have failed. However, the Israeli President Isaac Herzog has continued to try to bring the two sides together.
On Monday, the prime minister said he was working to "exhaust every possibility" to reach a broad agreement and there were positive remarks from the leader of one opposition party.
However, Mr Netanyahu's other political rivals reacted with scepticism and there were tough stands from some in his own coalition with one far-right minister, Itamar Ben Gvir, insisting he would not "surrender".